McDonald Garden Centers: April 2 - April 8. Bee presentations on April 8, all 3 locations
Hampton - Virginia Beach - Chesapeake​
Bid Sheets will accompany each hive body to every location.
​All bids for Hive Bodies are final at 2pm on May 20 at the Virginia Living Museum.
​Winners for the Painting Contest will be announced at that time as well.
Nansemond Beekeepers Association presents the
​4th Annual Painted Hive Body Competition of 2017.
Boxes will be on display at the following venues:​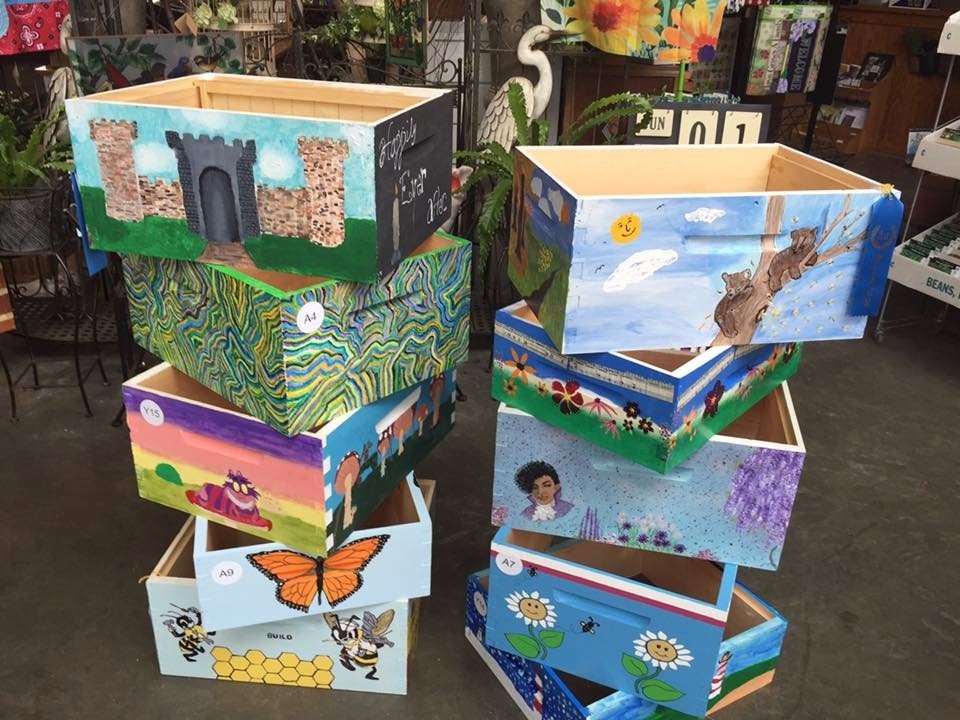 These are some of the boxes that were painted for the 2016 Contest. Cash prizes are awarded to winners for multiple categories including children and adult.
​Auction proceeds go to support LOCAL honey bee research. Donations can be made at any of the display venues.